[ Inductive Bible Study ]
歸納法研經
Επαγωγικός Μελέτης Αγίας Γραφής
מחקר אינדוקטיבי התנ"ך
Icebreaker Questions
for Bible Study small groups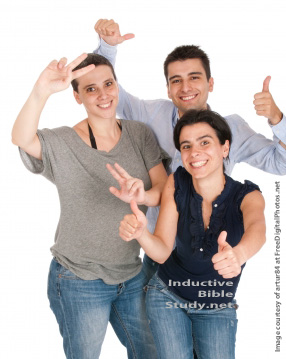 In a Bible study small group - cell group, care group, home group, or whatever you call it, icebreaker questions are great for helping everyone get to know one another. They reveal common grounds which serve as launch pads for interaction during the informal times of the group. In addition, if well chosen, the questions can also act as a prelude to the Bible study itself.
Given time and some creativity, the icebreaker questions can also be fun - or even wild and crazy - while relevant to your group and the study. I particularly like multiple choice questions with one choice being fill-in-the-blank. They allow for some fun and creative choices while still leaving it wide open for people to answer however they like.
Starting Off
The leader

+

Being genuinely concerned for each group member's welfare is to be one of the goals for a Bible study leader.

"For I have no one else of kindred spirit who will
genuinely be concerned for your welfare."

- Phil 2:20 (NAS)

should be the first one to answer so as to set the tone - people tend to follow the trend or what is brought to mind by others' sharing. It also helps to clarify the questions. However, I would want to add that the questions should be open-ended. In other words, they can't be answered by just 'yes' or 'no'. The intent is for everyone to get to know everyone else. In fact, often times I leave the questions so open-ended that when someone asks exactly what I mean, I would say, "However you want to interpret it!" That also opens it up for people to be creative.
Who's On First : Taking Turns
After the leader shares, the rest can take turns. Going around the circle is one way. But I like to make it more interesting. In fact it's good to vary it each time just to keep things fresh - and those ways can also reveal things about one another.

Invariably there're some people who are more outgoing and are ready to be the first one to share while there are some who want to take time to think and be the last one. The latter should be allowed the freedom to so that the experience is not stressful for them. And there might be some who are very uncomfortable about speaking up in a crowd. Be graceful and give them room to grow. It's not about accomplishing the task of doing icebreakers; it's about caring for people.

While we're on that topic, I want to also say that there needs to be one ground rule: when someone shares, others should not make critical or negative remarks either about the person or what is shared.

More interesting methods of taking turns:
Skip to my Lou - Go around the circle, but skip 1 person each time, yet still making sure that everyone has a chance to answer. (A variation would be to skip 2 or more people.)
Wildfire - sort of like going around the circle, but alternating from one side of the leader to the other so that it spreads in both directions from the leader.
Crazy Wildfire - If you have a young or particularly fun-loving group, you can try this. It's like 'wildfire', but instead of alternating between the two sides, have those two people share at the same time! I've never tried it and would love to know how it turns out!
Appoint sucessor - Whoever shares will appoint the next one. This helps the group to learn one another's names.
Alphabetical - go by alphabetical order of first names. This also helps the group to know one another's names.

Variations
Here are some variations of the alphabetical sequence:

Lazy Dog - go by the order of first names but in the sequence of the sentence "The quick brown fox jumps over the lazy dog." Again, this also helps the group to learn one another's names.
Reverse - instead of going from a to z, go backwards.
3rd letter - go by the 3rd letter of first names alphabetically.
Length - go by the length of your full name (i.e. total number of letters).

Birthday - go by birth month and day. This also lets people know one another's birthdays, but not the age just in case some people are allergic to that! A variation would be to just go by the day of month of everyone's birthday.
Birthday sum - This is a variation of the last one. Here you go by the sum of birth month and day. For example if you are born on Jan 1, then your number is 1 + 1 = 2. This gets people guessing one another's birthdays. A variation would be to add the last two digits of the year as well. This actually makes it very interesting because someone born on Jun 9, 1980 has the same number as someone born on Apr 1, 1990 (95)!
Tic Talk Tic Talk : Time Limit
It should be noted as well that a time limit should accompany the questions so that the icebreaker time won't squeeze out the Bible study time. If you have 12 people in your group, each person can be given 90 seconds, with the total time adding up to about 20 minutes. It does add up!

If your group includes new faces who might not be Christians yet, or who might not feel comfortable to share deeper things, it would be good to offer two questions to choose from. One can be about something not personal, general facts for instance, while the other deals with opinions or more personal aspects of one's life.

Below are a few for your reference. Do adapt them according to your needs. And I'm sure you can also think of more. Click here if you would like to share one.
Bible Passage Related Questions - for Luke gospel

Bible Passage Related Questions - for Philippians
Random Topical Questions
Here are just some random question pairs on various topics. Is this useful? Please share with others.
Fight or Flight




If on a one-hour flight, you have identified the passenger next to you on the plane to be the culprit of the fowl air (i.e. He/she's the one who keeps passing gas), how would you handle the situation?

I'll light a match.
I'll lock myself in the toilet until the flight is over.
I'll pray for Jesus to come back soon.
I'll compete.
I'll ask for a parachute.
I'll drug that person and then lock him/her in the toilet.
. . . . . . . . . . . . . . . . .

Between peace and truth in a relationship, what would you choose and why?

Wrong Number




After you've had a few prank calls, you get a phone call and the person on the other end claims to be an astronaut calling from the International Space Station. What would you do?

trivia +

Tell him/her he/she's a true space cadet and to take a hike on Mars.
Hang up without saying a thing. Then get the 45 Magnum out and check all the doors and windows.
Ask him/her to switch to a video call to prove it.
Get all your social media ready to post the entirety of the call.
I wouldn't have answered the phone in the first place.
. . . . . . . . . . . . . . . . . . . . . . . . . . . . . . . .

Share about one time you called someone and didn't realize you had the wrong number until after saying something not for his/her ears.

Waiting




Which do you usually eat first, what you like least or most? Why?
Share about something you are waiting for.

Mysteries




When you read fiction, do you like to read the ending first? Why or why not?
Share about a mystery you wish you knew.

Stuck




If you have to be stuck in an elevator, which 2 people do you want to be stuck with and why?
Share about a time when you felt trapped.

Windfall




What would you do if you have a windfall day of having classes or work cancelled?
Share about one thing you got free-of-charge that you have enjoyed the most.

Requirements




What requirement or restriction do you think should be imposed or done away with and why?
What one non-negotiable would you put on your requirements list in choosing a mate - other than being a Christian?
Making a Group for Fellowship
Other than the icebreakers, here are other things to note in order to create an environment conducive to fellowshipping.
Physical environment - the surroundings and atmosphere affect how people feel. If it feels warm and safe, people are more open to share. So if possible, avoid having the group sit in straight high-back chairs. Sofas and couches are much better. If it is clean, then some can sit on the floor. The room size should not be too big for the group either.
Food - it's not about feeding people, even though sometimes it is. Food gives people a good excuse to linger, even those who are more introverted. Sharing a meal together is great, but even if snacks can be provided, or have people take turns bringing them, they serve a great purpose. Besides, those who are good at baking and cooking can serve others using their gift, and be complimented on their skills and service.
Group Size
Helpful Ideas
If you regularly lead Bible studies and would like to get more ideas on passage-specific icebreaker questions, the Serendipity Bible is a good resource. For every single passage of the Bible, there is an icebreaker question - some good, some just so-so. But it's a good resource regardless. In fact there is a whole set of Bible study questions for every single passage of the Bible. There's also a section that has a list of topical studies.

Other books you might find useful:
Helpful Links



"Let's see how inventive we can be in encouraging love and helping out, not avoiding worshiping together as some do but spurring each other on, especially as we see the big Day approaching."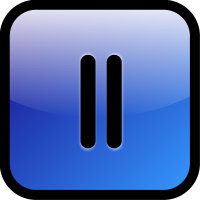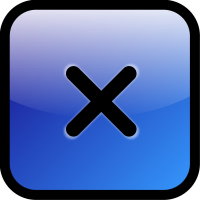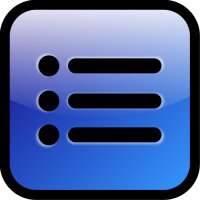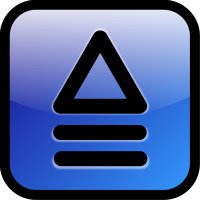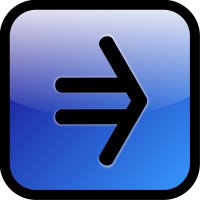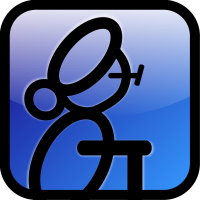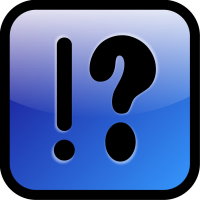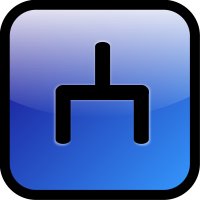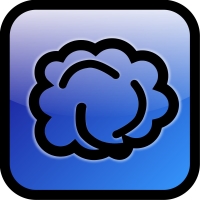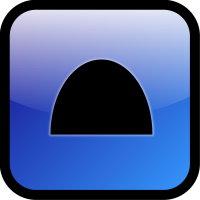 &copy All rights reserved 2013 - 2016. Ktizo Technologies